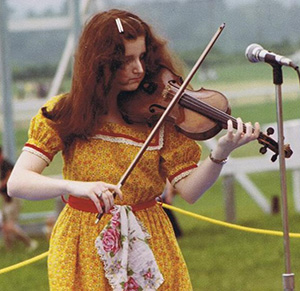 Sharon Lawrence (violin)
Sharon holds BM and MM degrees in violin performance from the Peabody Conservatory of Music at Johns Hopkins University. She has played professionally with a number of symphony orchestras in Virginia, Maryland, the Carolinas, and Rome, Italy.

In addition to classical playing, Mrs. Lawrence is an experienced fiddler. She has played Celtic fiddle, bluegrass, and old time for a number of years. She has studied and worked with many world-class fiddlers: Bobby Hicks, Richard Greene, Martin Hayes, James Kelly, Laura Risk and Alan Jabbour. Joy and enthusiasm of these various styles are evident in her teaching, and she encourages students to experience great adventures in music making.

She is an accredited judge for the U.S. Scottish Fiddling Association and placed 2nd in the U.S. National Scottish Fiddling Competition. Also, she has judged fiddling competitions at Grandfather Mountain, NC, Stone Mountain, GA, Ligonier Highland Games, Pittsburg, PA, and the Alexandria Highland Games, VA.
---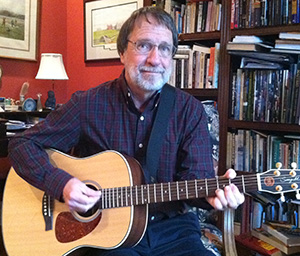 Norman Moore (guitar / percussion)
Norman is a native of South Carolina. He holds a Bachelor of Music degree from Furman University and has done additional work at Furman, the University of South Carolina, and UNC-Greensboro. In 2007, he became a National Board Certified Teacher in early and middle childhood music.

He has taught band or elementary music to grade K-12 in Georgia, the Carolinas, and the Virgin Islands. Performance credits include the Augusta GA Symphony, Greenville SC Symphony, and numerous assignments in opera and theatre orchestras in four states.

He is active as a freelance percussionist and works with student percussionists at several high schools in western NC.
---